If you want Brad Pitt movies, then here is the list of the best Brad Pitt movies. Whenever we hear the name Brad Pitt, we think of an actor who is attractive in looks, always has a smile on his face, his physique, and his action comedy. Mostly, Brad is in the discussion about his relationship with Jennifer Aniston and Angelina Jolie.
But here you will get a list of some such films by Brad, after watching which you will become a fan of Brad Pitt's acting. Although Brad has done many films, his acting in the films given below is absolutely brilliant. From "A River Runs Through It" to "Bullet Train", he has done all types of films. he made films in every genre – Comedy, Action, Romance, Historical. Brad Pitt really ruled the people through his films.
Best Brad Pitt Movies (2023)
10.

 Troy (2004)
IMDb: 7.3/10
Duration: 2h 43m
Director: Wolfgang Petersen
Cast: Brad Pitt, Eric Bana, Orlando Bloom, Diane Kruger, Brian Cox
Genres: War, Action, Historical Drama, Romance
Bringing the story of the "Trojan War" to the screen was not an easy task, but the director portrayed this story in a very special way and it was successful too. A story of love, war, gods, and humans which is a pleasure to watch. Brad worked very hard for this film, building his body like a warrior. Brad remained alone for many days for this film. In this film, Brad and his co-star did not resort to stunt doubles. Those who like war films will definitely like this film.
9.

Mr. and Mrs. Smith (2005)
IMDb: 6.5/10
Duration: 2h
Director: Doug Liman
Cast: Brad Pitt, Angelina Jolie, Adam Brody, Kerry Washington
Genres: Romantic comedy, Action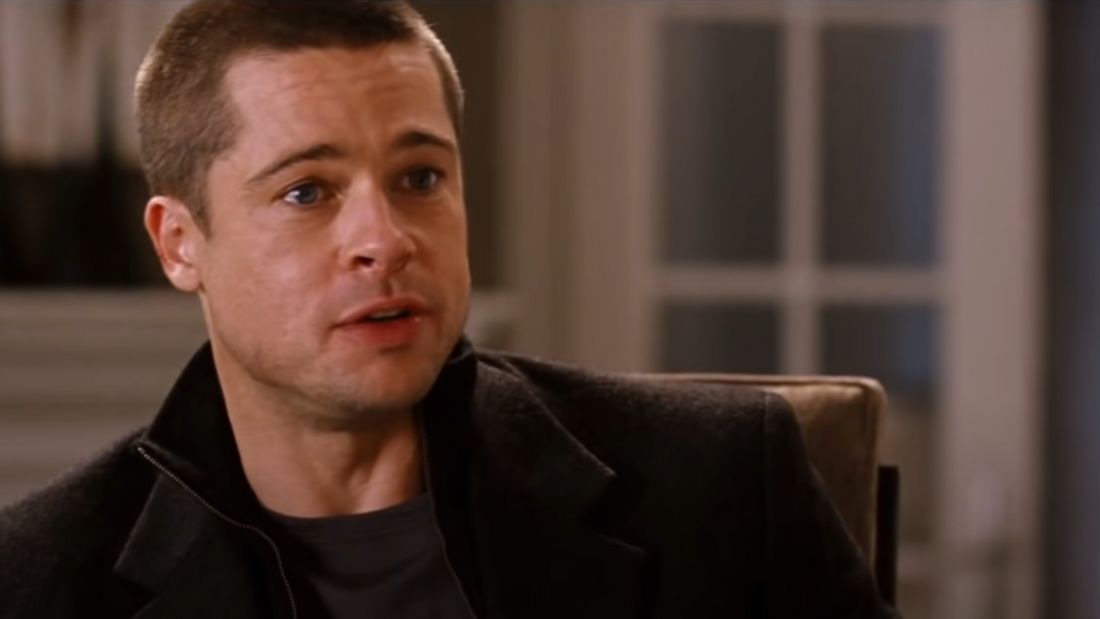 This is the film in which Brad made a film with his wife for the first time. It was also the first film with Jolie. This is an action comedy film in which Brad and Jolie play the role of husband and wife. They do not know each other well. Both know their work very well. They are given the task of killing each other. Both of them performed their respective roles very well and it is a pleasure to watch them on screen.
8. Inglourious Basterds (2009)
IMDb: 8.3/10
Duration: 2h 33m
Director: Quentin Tarantino
Cast: Brad Pitt, Christoph Waltz, Michael Fassbender, Eli Roth, Diane Kruger, Daniel Bruhl
Genres: Dark comedy, Action, War
This is a World War II story by Quentin Tarantino. In which Brad Pitt leads an elite group of Jewish American soldiers with the sole mission of taking down Nazis through German-occupied France.Playing the role of Lt. Aldo Raine, tells his crew without any nonsense that each of them has to kill 100 Nazis or die trying. Raine is seen smoking a cigar in the movie. He is known as "Aldo the Apache". Brad Pitt played the role of "Aldo Raine" brilliantly in this movie.
Inglourious Basterds earned eight Academy Award nominations, with Christoph Waltz winning Best Actor in a Supporting Role for his portrayal of SS Colonel Hans Landa.
7. Moneyball (2011)
IMDb: 7.6/10
Duration: 2h 13m   
Director: Bennett Miller
Cast: Brad Pitt, Jonah Hill, Philip Seymour Hoffman, Chris pratt
Genres: Drama, Sport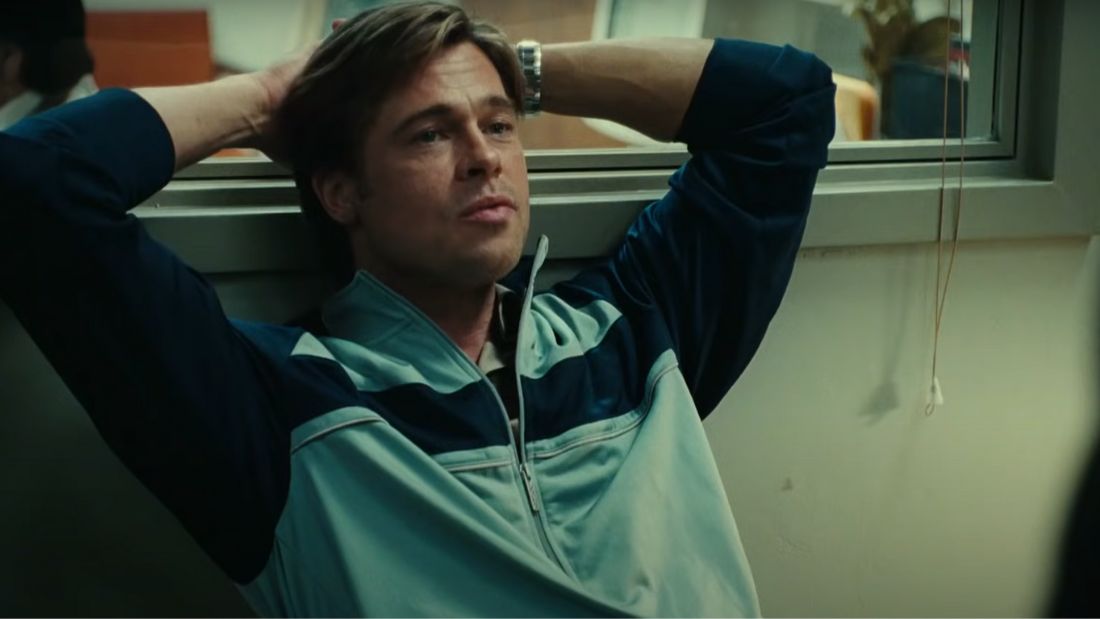 It is based on a sports-based biography. Where Pitt is the manager of a baseball team and works with an economist. They create baseball teams using computer-based methods.The film was a major critical and commercial success, earning  Academy Award nominations for Best Picture, Best Actor, and Producer.
Overall, Moneyball proves to be a funny, interesting, and surprisingly heartwarming film.
6.

The Curious Case of Benjamin Button (2008)
IMDb: 7.8/10
Duration: 2h 46m
Director: David Fincher
Cast: Brad Pitt, Cate Blanchett, Mahershala Ali, Taraji P. Henson, Julia Ormond
Genres: Romance, Fantasy, Drama, Adventure
Brad received critical acclaim for his starring role in the romantic fantasy drama based on the novel by F. Scott Fitzgerald.
Benjamin was born in 1918 in the form of an old man. His mother dies during childbirth and his father abandons him. The story progresses through Benjamin's life in reverse as he ages, and depicts a bittersweet romance with his childhood friend Daisy (Cate Blanchett).
The film received 13 Academy Award nominations (winning three), five Golden Globe nominations, and 11 BAFTA nominations (winning three), with Pitt being nominated in the lead actor category at all ceremonies.
5.

Ocean's Eleven (2001)
IMDb: 7.7/10
Duration: 1h 56m
Director: Steven Soderbergh
Cast: Brad Pitt, George Clooney, Matt Damon, Andy Garcia, Julia Roberts
Genres: Heist, Comedy, Action, Thriller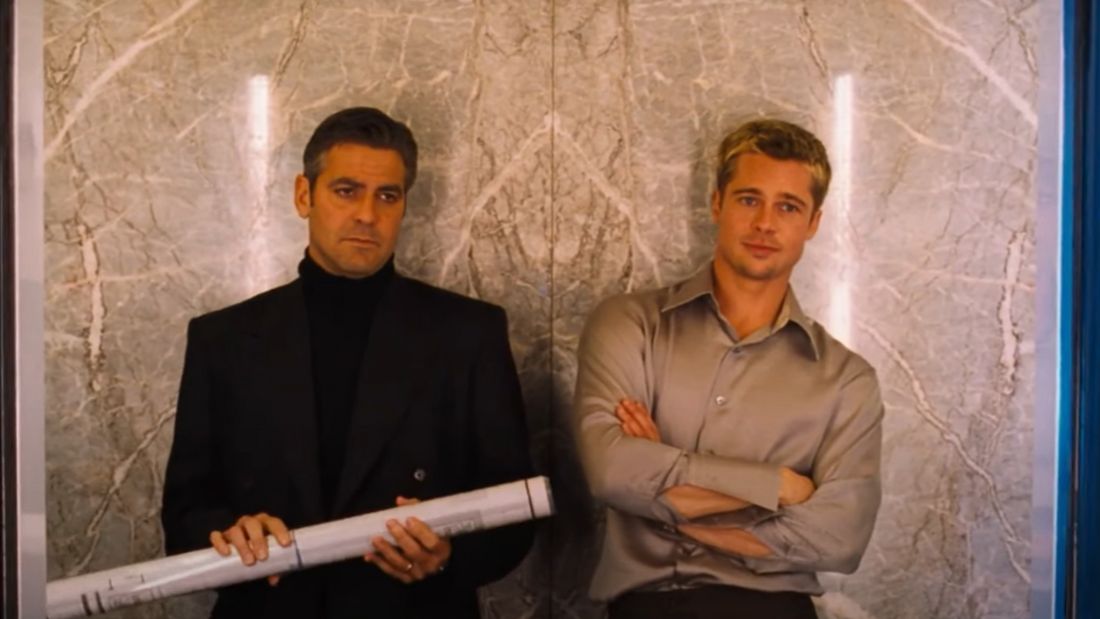 You may say that Brad is not the main character in this movie, but you cannot even imagine this movie without Brad. Brad's role in Ocean Eleven with George Clooney is very interesting. Brad Pitt plays Rusty Ryan, Ocean's right-hand man and best friend. This is the story of a very difficult heist in which George Clooney There with Brad forms a team and executes the heist. There is a lot of excitement about it.
In this movie, you will see Brad eating and you will like it very much. Brad's attractive appearance, his laughter, his dialogue, and his acting all add life to the movie.
4.

Interview with the Vampire (1994)
IMDb: 7.5/10
Duration: 
Director: Neil Jordan
Cast: Brad Pitt, Tom Cruise, Antonio Banderas, Stephen Rea, Christian Slater Kirsten Dunst
Genres: Horror, Romance, Drama, Fantasy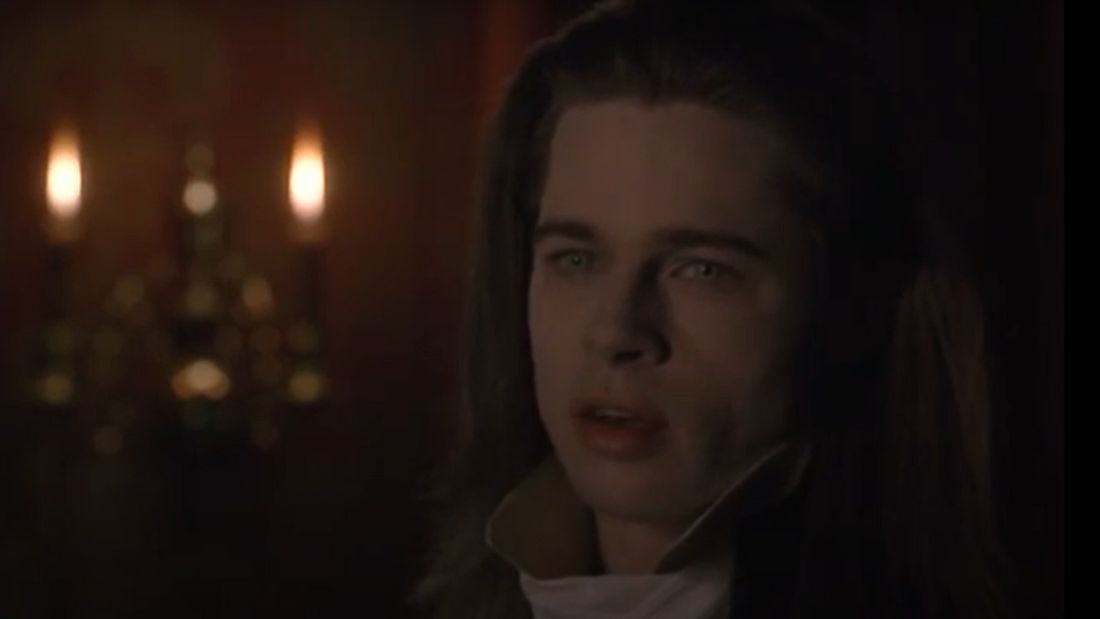 Based on the novel by Anne Rice, "Interview with the Vampire" was a highly acclaimed screen adaptation. This was the first film in which Brad pitted himself against the already-established superstar Cruise. Despite many veteran actors being in this movie, Pitt left his own mark.


3.

Fight Club (1999)
IMDb: 8.8/10
Duration: 2h 19m
Director: David Fincher
Cast: Brad Pitt, Edward Norton, Helena Bonham Carter, Meat Loaf 
Genres: Dark Comedy, Action, Drama, Thriller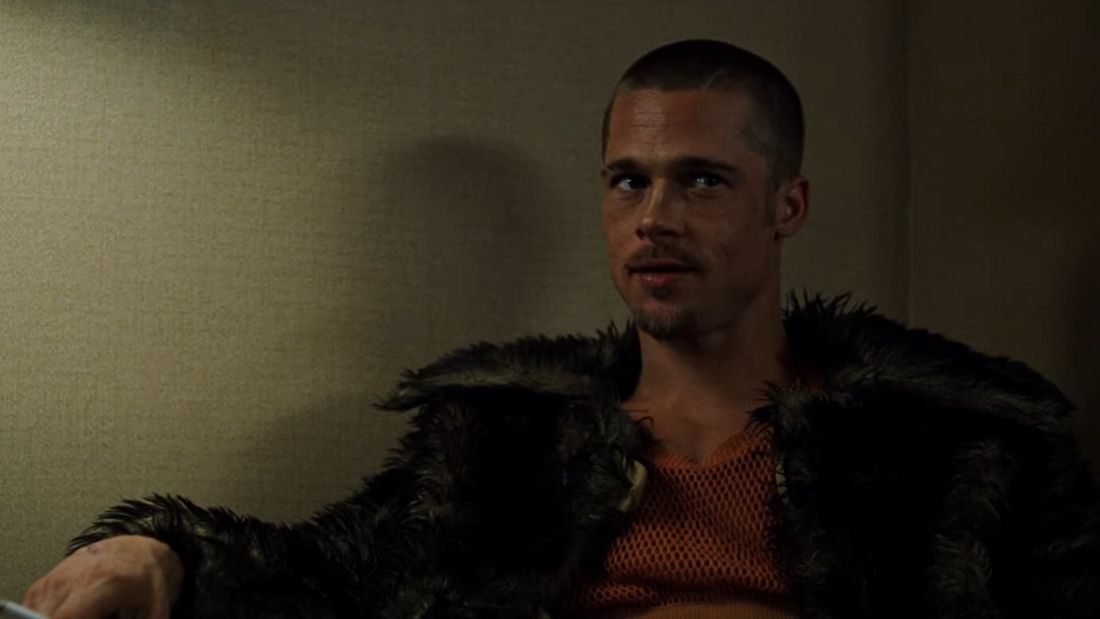 "Tyler Durden" is a character who rules people's hearts and will continue to do so for many years to come. Brad Pitt plays Tyler Durden in one of the best roles of his life. "Brad Pitt" and "Edward Norton" are both phenomenal. Pitt's character is a violent, unhinged, ultra-cool masculine ideal – a man who fights, fucks, and flips a middle finger to the establishment. When the movie was released, the movie did not get much response, but later it became a cult classic movie.
"Fight Club" was the place for those who were left behind by the big names of society, who were disappointed in their lives and had problems in their everyday life, to get out of their disappointment. Whether you like this movie or not, you will never forget the character of Tyler Durden.
2.

Se7en (1995)
IMDb: 8.6/10
Duration: 2h 7m
Director: David Fincher
Cast: Brad Pitt, Morgan Freeman, Gwyneth Paltrow, John C. McGinley
Genres: Mystery, Psychological thriller, Crime, Neo-noir
One of the greatest crime dramas of all time, "Se7en" ranks among the best films of Brad Pitt's life. It is the story of a serial killer, in which an experienced detective and a new detective investigate the murders visited by the serial killer.
Pitt's performance is one of his best, giving a truly flawed and unruly nature to the character, especially in the popularly referenced climax. Without going into spoilers, the final scene is undoubtedly some of the best dramatic acting of Pitt's entire career, masterfully conveying what you might expect to feel in such a situation.
1.

Once upon a time in Hollywood (2019)
IMDb: 7.6/10
Duration: 2h 40m
Director: Quentin Tarantino
Cast: Brad Pitt, Leonardo DiCaprio, Margot Robbie, Emile Hirsch, Margaret Qualley
Genres: Comedy, Drama
In a land where history meets fiction, two characters, Rick Dalton (DiCaprio) and Cliff Booth (Pitt), are dropped in 1969 to accidentally unleash one of Hollywood's worst tragedies. We get to see a struggling actor in the 60s, the troubles he faces in his life, and the actor's loyal stuntperson. Also featuring Sharon Tate (Margot Robbie) rising to stardom, while an ominous threat lurks on the periphery.
Cliff (Pitt) is an incredible character with some great and humorous dialogue that really carries the film. It won two Academy Awards from 10 nominations, with Pitt winning his first Oscar for Best Supporting Actor for his performance.
Hope you enjoy these best Brad Pete movies.
Best Brad Pitt Movies (2023)