Tom Cruise is a world famous actor here is Tom Cruise Movies On Netflix (2023), He is an actor- producer. He made his acting debut in 80s. His star making role in RISKY BUSINESS. Tom Cruise known for his stunts. Mission: Impossible, Top Gun, Jack Reacher and other movies make a special place in the heart of the audience by doing real stunts. Even today at the age of 61, when he runs in movies, we like him very much.
So get the list of some of the best movies of Tom Cruise which is available on Netflix and enjoy. I hope you will like these movies of Tom Cruise very much
Tom Cruise Movies On Netflix (2023)
1.

The Mummy (2017)
IMDb: 5.4/10
Duration: 1h 50m
Director: Alex Kurtzman
Cast: Tom Cruise, Annabelle Wallis, Sofia Boutella, , Jake Johnson, Courtney B. Vance
Genres:  Action, Adventure, Fantasy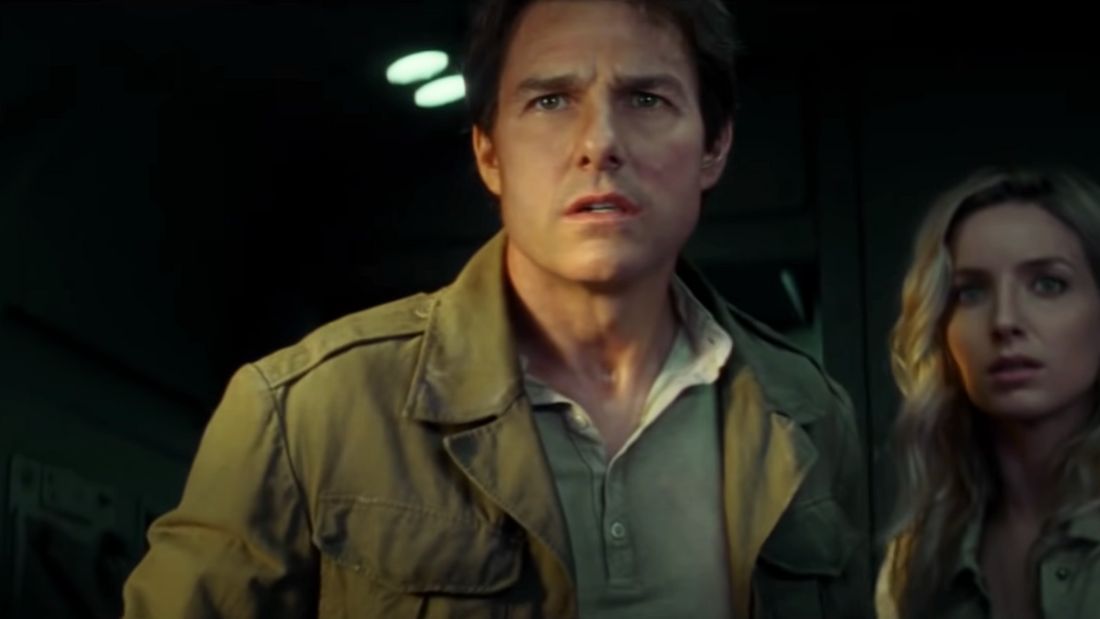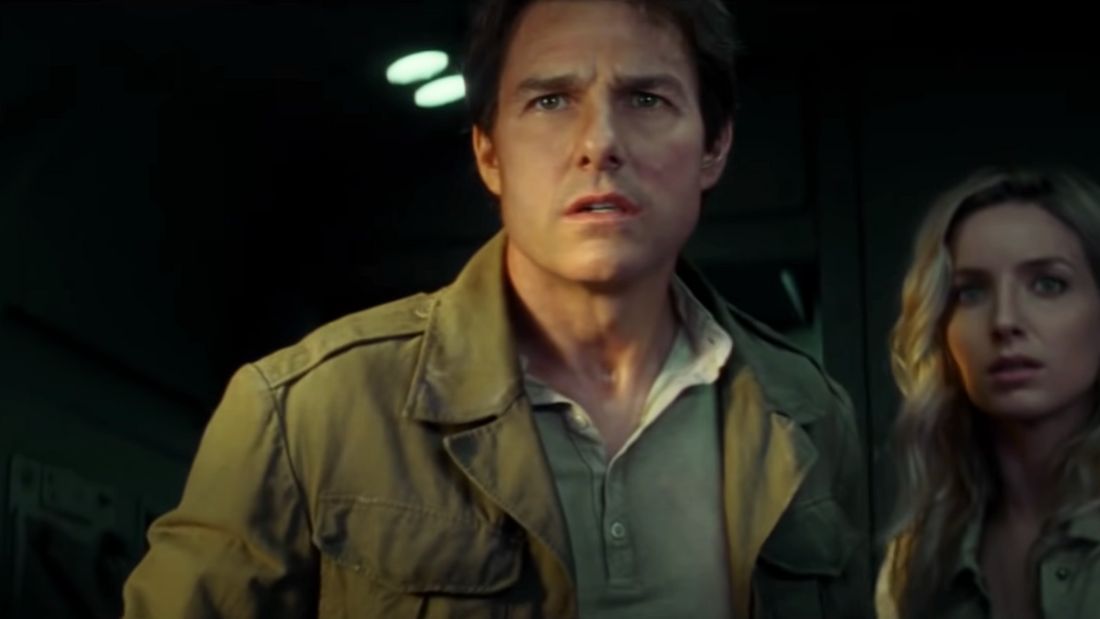 Unknowingly awakening Ahmanet, a princess from ancient Egypt, Nick Morton and Jenny Halsey open the door for Ahmanet to use Nick as a conduit for the deity Set. Nick fights to prevent the destruction of the world while attempting to control the god-like power that resides inside him, with the aid of a covert organization and the ghost of a slain friend.
2.

Jack Reacher: Never Go Back (2016)
      IMDb: 6.1/10
      Duration: 118m
      Director: Edward Zwick
      Cast: Tom Cruise, Holt McCallany, Cobie Smulders, Danika Yarosh
      Genres: Action, Thriller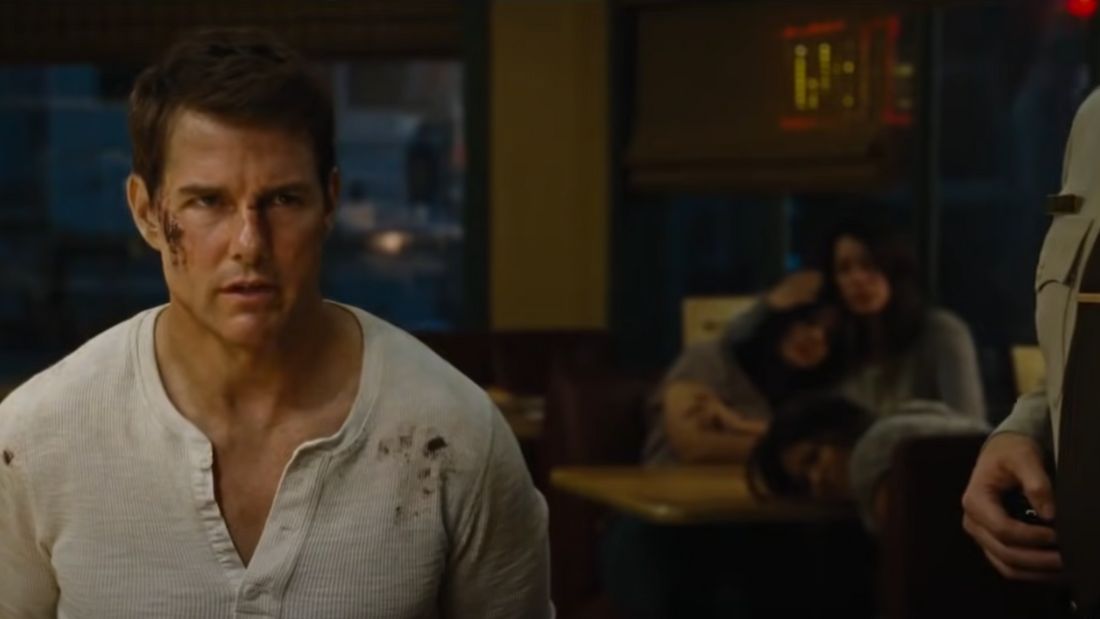 Jack Reacher returns to Washington after breaking up a human trafficking ring and getting a corrupt County Sheriff imprisoned. There, he finds out that Major Susan Turner was detained after being accused of spying.
Reacher is imprisoned after being charged with the murder of Turner's seasoned attorney Bob Moorcroft. In that place, Reacher discovers a plot involving the military, elected figures, and a frightening arms organization.
3. 

Knight And Day (2010)
      IMDb: 6.3/10
      Duration: 1h 49m
      Director: James Mangold
      Cast: Tom Cruise, Cameron Diaz, Paul Dano, Peter Sarsgaard, Gal Gadot
      Genres: Romantic comedies, Action
June Havens, who is eager to travel to Boston to attend her sister April's wedding, runs into Roy Miller at the airport and is moved to a later flight, which causes CIA agent John Fitzgerald to suspect she is cooperating with Roy.
In the meantime, Roy drugged her and warned her that agents were coming for her as he forced the plane to crash land in a cornfield. When she gets home, Fitzgerald and his agents choose her, which causes Roy to show up and persuade her to stay with him.
4. 

Top Gun (1986)
IMDb: 6.9/10
Duration: 1h 50m
Director: Tony Scott
Cast: Tom Cruise, Kelly McGillis, Val Kilmer, Anthony Edwards
Genres: Action, Romance, Drama, Adventures
Pete 'Maverick' Mitchell, a reckless and dangerous military pilot, and Nick 'Goose' Bradshaw are accepted for additional training at Miramar's Naval Air Station's Top Gun. Once there, the impulsive, young pilot begins an affair with civilian consultant Charlotte Blackwood and engages in a bitter feud with fellow topper Tom "Iceman" Kazansky.
However, Maverick's best buddy Goose's untimely death and the nagging memories of his father's unexpected and inexplicable death start to mess with his head. Will these ideas prevent him from taking home the trophy, or will the renowned Top Gun honor continue to be just a distant memory for him.
5. 

Mission: Impossible (1996)
IMDb: 7.1/10
Duration: 1h 50m
Director: Brian De Palma
Cast: Tom Cruise, Emmanuelle Beart, Jon Voight, Ving Rhames
Genres: Action spy film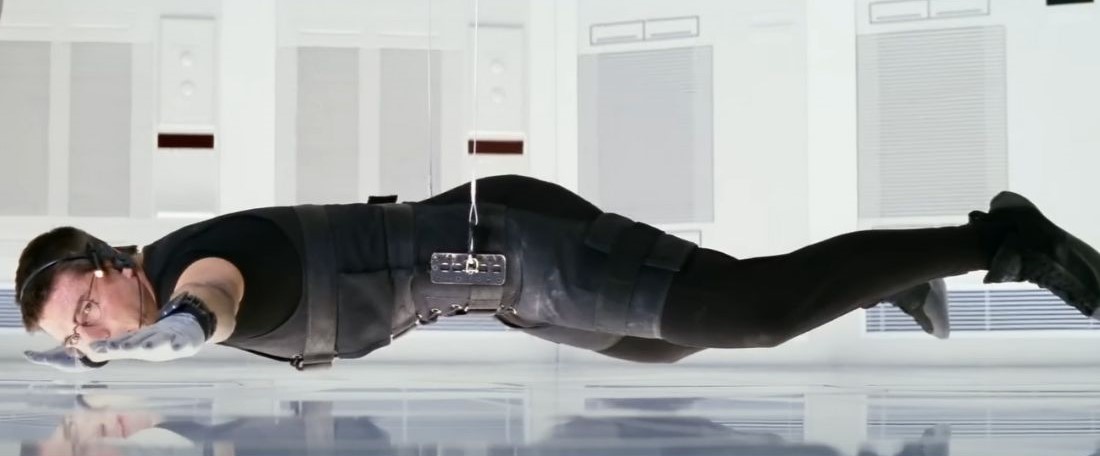 The 1966 TV series produced by Bruce Geller served as the inspiration for the Mission: Impossible series of American action spy movies. Tom Cruise, who plays Ethan Hunt, an agent of the Impossible Missions Force (IMF), is the series' primary producer and actor.
       Mission: Impossible 2 (2000)
       Mission: Impossible 3 (2006)
       Mission: Impossible- Ghost Protocol (2011)
       Mission: Impossible- Rogue Nation (2015)
       Mission: Impossible-Fallout (2018)
       I think these are one of the best movies of Tom Cruise movies on Netflix.
These movies are also available on Netflix
6. 

The Last Samurai (2003)
IMDb: 7.8/10
Duration: 2h 34m
Director: Edward Zwick
Cast: Tom Cruise, Timothy Spoll, Ken Watanabe, Billy Connolly, Tony Goldwyn
Genres: History, War, Action, Drama
In the aftermath of the Meiji Restoration in 19th-century Japan, Tom Cruise plays Nathan Algren, an American captain of the 7th Cavalry Regiment, who crosses paths with samurai warriors due to his internal struggles.
7. 

American Made (2017)
IMDb: 7.1/10
Duration: 1h 55m
Director: Doug Liman
Cast: Tom Cruise, Domhnall Gleeson, Sarah Wright, Jesse Plemons, Jayma Mays
Genres: Crime, Drama, Comedies, Based on real life
Barry Seal, a TWA commercial jet pilot from Baton Rouge, also smuggles Cuban cigars into the United States through Canada. A CIA case officer seeks him out to fly covert reconnaissance flights over Central America for the agency. Seal is then requested to work as a messenger between the CIA and General Noriega in Panama shortly after.
He gets chosen by the Medelln Cartel on a mission and requested to fly cocaine on his aircraft back to the USA. The DEA starts to pursue Seal while the CIA decides to ignore narcotics smuggling.
8. 

Collateral (2004)
IMDb: 7.5/10
Duration: 2h
Director: Michael Mann
Cast: Tom Cruise, Jamie Foxx, Jada Pinkett Smith, Mark Ruffalo, Jason Statham
Genres: Crime, Drama, Neo-noir, Thriller 
A fastidious Los Angeles taxi driver named Max Durocher reluctantly consents to a night of fare-avoiding with a hitman named Vincent in exchange for $600. But Max is suddenly pulled into a world of crime, peril, and murder when a corpse falls onto his car.
LAPD undercover narcotics investigator Ray Fanning is hot on their tail as Vincent coerces Max to conceal the body in the trunk and continue driving. Federal prosecutor Annie Farrell is Vincent's final target, therefore Max will stop at nothing to save her and stop him. Will Vincent's pessimistic views win out or will he be successful?
9. 

Top Gun: Maverick (2022)
IMDb: 8.3/10
Duration: 2h 11m
Director: Joseph Kosinski
Cast: Tom Cruise, Miles Teller, Val Kilmer, Glen Powell, Jennifer Connelly, Monica Barbaro
Genres: Action, Drama, Adventure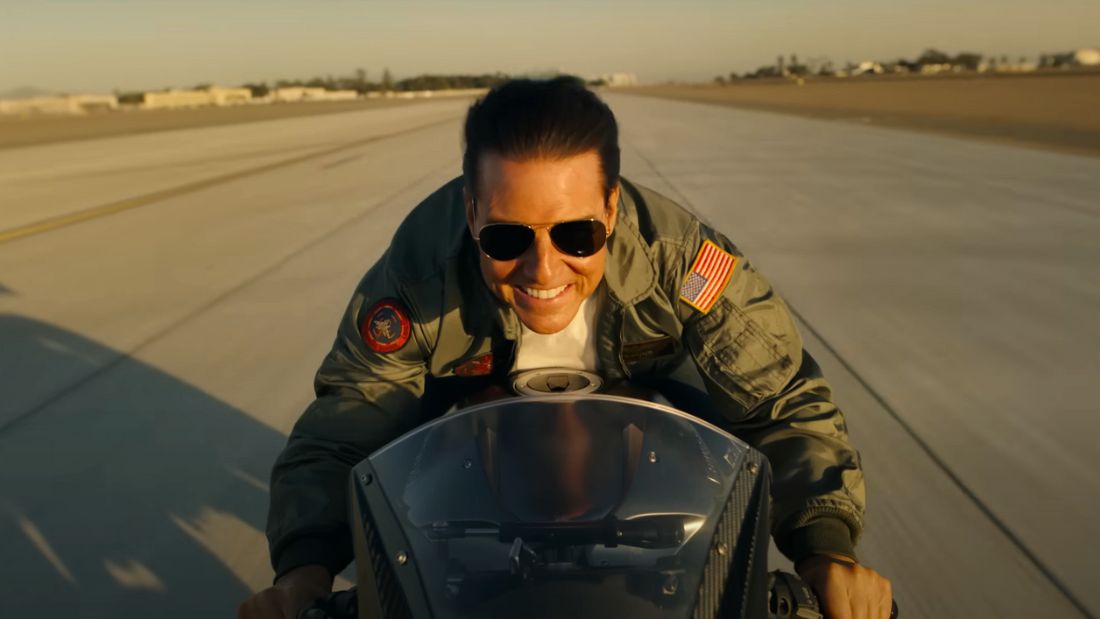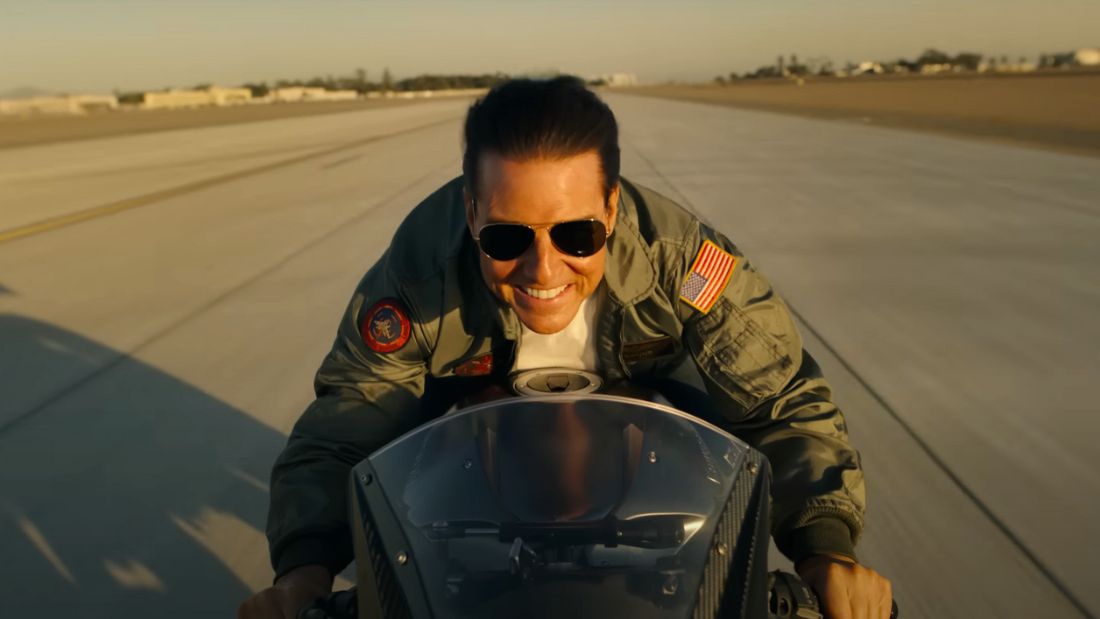 Following up on the original plot 30 years later, Captain Pete "Maverick" Mitchell demonstrates his continued excellence as one of the top naval aviators in the U.S. Airforce. Lt. Bradley "Rooster" Bradshaw, the son of the man Maverick previously flew but couldn't save, brings his history back to haunt him.
Maverick is asked to mentor and train a fresh batch of graduates from the exclusive "Top Gun" flight school as they embark on an important mission.
10. 

Jack Reacher (2012)
IMDb: 7/10
Duration: 2h 10m
Director: Christopher McQuarrie
Cast: Tom Cruise, Lee Child, Rosamund Pike, Alexia Fast
Genres: Action, Thriller, Mystery
Five innocent bystanders are killed in a metropolis by a proficient sniper. James Barr, a former United States Army sniper with a troubled past, is located by authorities after an inquiry. Barr urges his attorney Helen Rodin to locate drifter and former US Army Military Police Corps investigator Jack Reacher.
When Reacher learns about Barr, he agrees to be his investigator in exchange for Helen Rodin's permission to speak with the families of Barr's victims. They quickly realize there is a lot more to the deaths than initially appears.
The following Tom Cruise movies are also available on Netflix
Vanilla Sky (2001)
The Firm (1993)
War Of The Worlds (2005)
Born On The Fourth Of July (1989)
Edge Of Tomorrow (2014)
Jerry Maguire (1996)
Minority Report (2002)
The movies of Tom Cruise on Netflix are not available in one country but in another country, like Top Gun is in Germany, it is not available in India, so keep that in mind. And watch these best movies of Tom Cruise