So here are the Best Comedy Movies of the 2000s for you and get lost in the world of entertainment.
Whether you need a laugh or want to escape from the stress of your everyday life, is there anything better than watching a comedy movie and getting lost in its entertaining plot? There are some Best Comedy Movies of the 2000s that will never disappoint you. The stories, comedy, and something else in these films are such that they compel us to watch them again.
Whether you're watching your favorite movie for the umpteenth time or finally checking out a new movie from your ever-growing must-see list, laughter really can be the best medicine. There are comedy hits from the early 2000s like Mean Girls and Step Brothers that have stood the test of time.
So, we have made for you a list of some such films of the 2000s that will not make you feel a lack of laughter, so watch them and relieve your stress.
Best Comedy Movies of the 2000s
1. Forgetting Sarah Marshall(2008)
             Directed by: Nicholas Stoller
             Duration: 1h 51m
             Cast: Jason Segel, Kristen Bell, Mila Kunis, Russell Brand
Who could make the mistake of forgetting Sarah Marshall? Nicholas Stoller was the director behind a hilarious 2008 comedy. It stars Jason Segel and Kristen Bell in the lead roles. There is a musician and a TV star who are struggling in their lives. They fall in love and then break up, to recover from the break up they go to some other place but suddenly both of them meet and similarly you will not see any lack of comedy in the film.
2.

The Hangover (2009)
            Directed by: Todd Phillips
            Duration: 1h 40m
            Cast: Bradley Cooper, Ed Helms, Zach Galifianakis, Heather Graham, Justin Bartha, Jeffrey Tambor.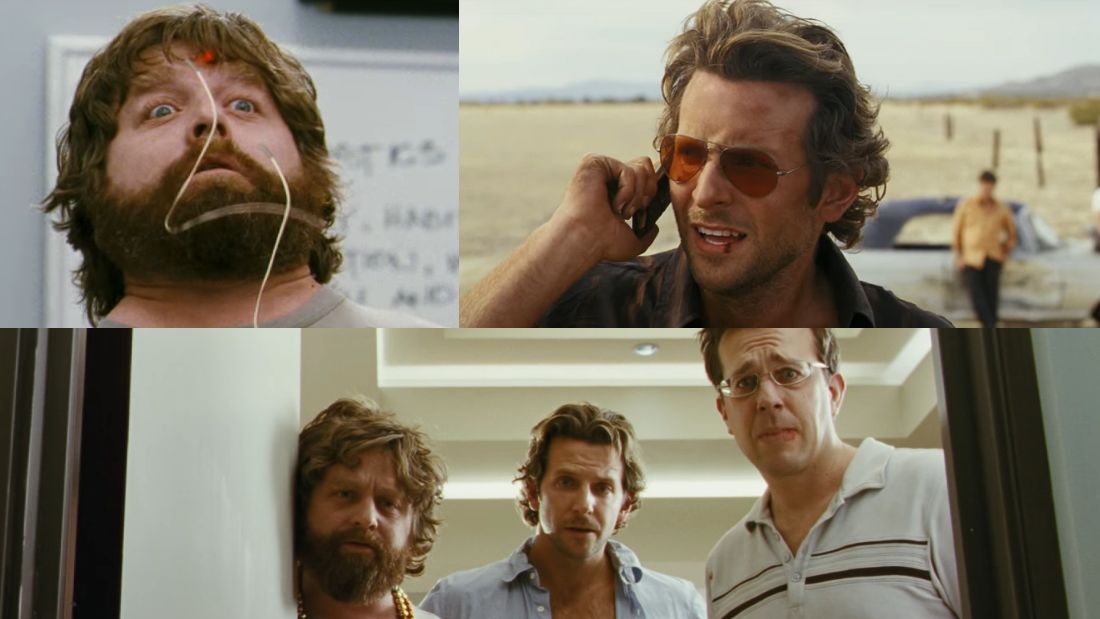 Four friends have a bachelor party night in Las Vegas. Due to drug abuse, they wake up in the morning with hangovers and no memory of what happened the night before, and one of their friends, who is getting married, goes missing. So the search for what was lost in the night begins, they look for their friend in Las Vegas and the comedy between it all is amazing.
Its sequel has also been made, there are two parts, The Hangover Part II and The Hangover Part III, and these too will never disappoint you in terms of comedy.
3.

The 40-Year-Old Virgin (2005)
            Directed by: Judd Apatow
            Duration: 1h 56m
            Cast: Steve Carell, Catherine Keener, Paul Rudd
Some people may find the film The 40-Year-Old Virgin to be age- and sexuality-shaming. Because it is a very shameful thing to remain a virgin for 40 years. Some people may feel like this. But still, this film is counted among the big films of the decade.
Steve Carell plays the idiotic character Andy. Paul Rudd, Romany Malco, and Seth Rogen, three of Steve's friends, decide to help Steve lose his virginity. You will definitely like the acting of Steve and Rudd. And you will not find any dearth of comedy in this journey of virginity loss.
4. Rush Hour 2 (2001)
            Directed by: Brett Ratner
            Duration: 1h 30m
            Cast: Jackie Chan, Chris Tucker, John Lone, Alan King, Roselyn Sanchez, Harris Yulin
The sequel to "Rush Hour" is "Rush Hour 2", released in 2001, and the third part of the franchise, released in 2007. In Rush Hour 2, the story starts from where the story of Part 1 ends.
Detective James Carter and Chief Inspector Lee are on vacation in Hong Kong, but after two customs agents are murdered, the Inspector and the detective set out to catch the killer. This part earns more at the box office than the other two parts. It also became the year's 11th-highest-grossing film worldwide.
5. Superbad (2007) 
            Directed by: Greg Mottola
            Duration: 1h 53m
            Cast: Jonah Hill, Michael Cera, Christopher Mintz-Plasse, Seth Rogen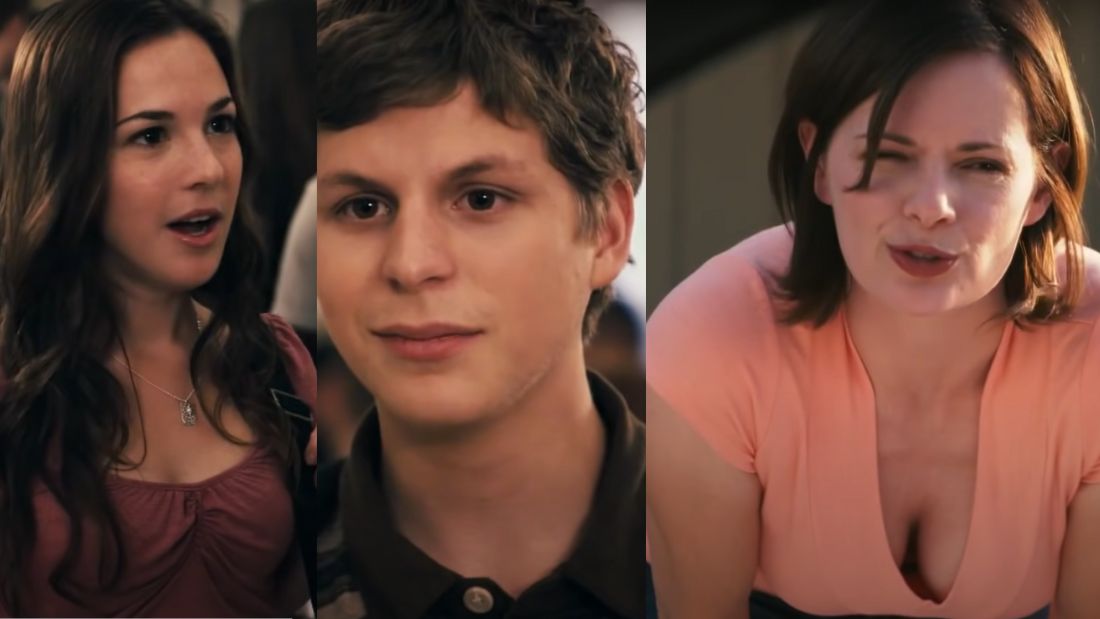 Stars Jonah Hill and Michael Cera played Seth and Evan respectively. Both of whom are teenagers and about to graduate from high school. But they want to party and lose their virginity before they graduate. But it is not so easy for them, amidst all this you will not feel the lack of comedy.
It has received praise as one of the best comedies of the 2000s and one of the best high school movies of all time.
6. White Chicks (2004)
            Directed by: Keenen Ivory Wayans
            Duration: 1h 49m
            Cast: Shawn Wayans, Marlon Wayans, Jaime King, Frankie Faison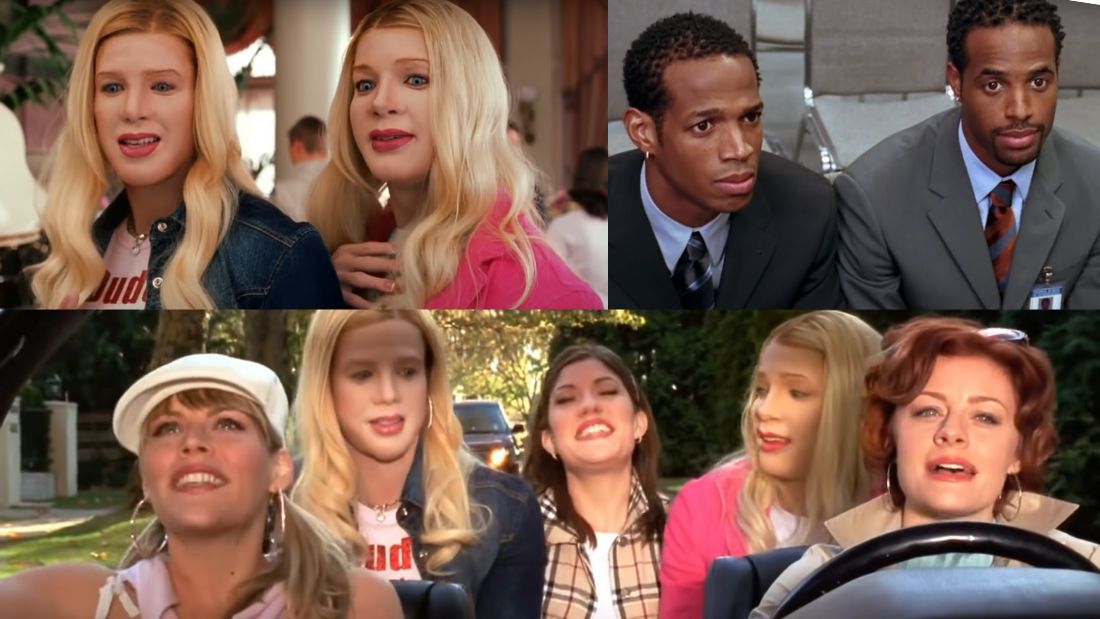 Marlon and Shawn Wayans are brothers Marcus and Kevin Copeland, respectively, who play FBI agents. Both are fired from their jobs because a sting operation goes wrong, but they are given one last chance. Tiffany and Brittany Wilson (Anne Dudek and Maitland Ward) are two FBI agents who have to stop their kidnapping. To stop kidnapping they have to become girls.
7. Meet the Parents (2000)
            Directed by: Jay Roach
            Duration: 1h 48m
            Cast: Robert De Niro, Ben Stiller, Teri Polo, Blythe Danner, Owen Wilson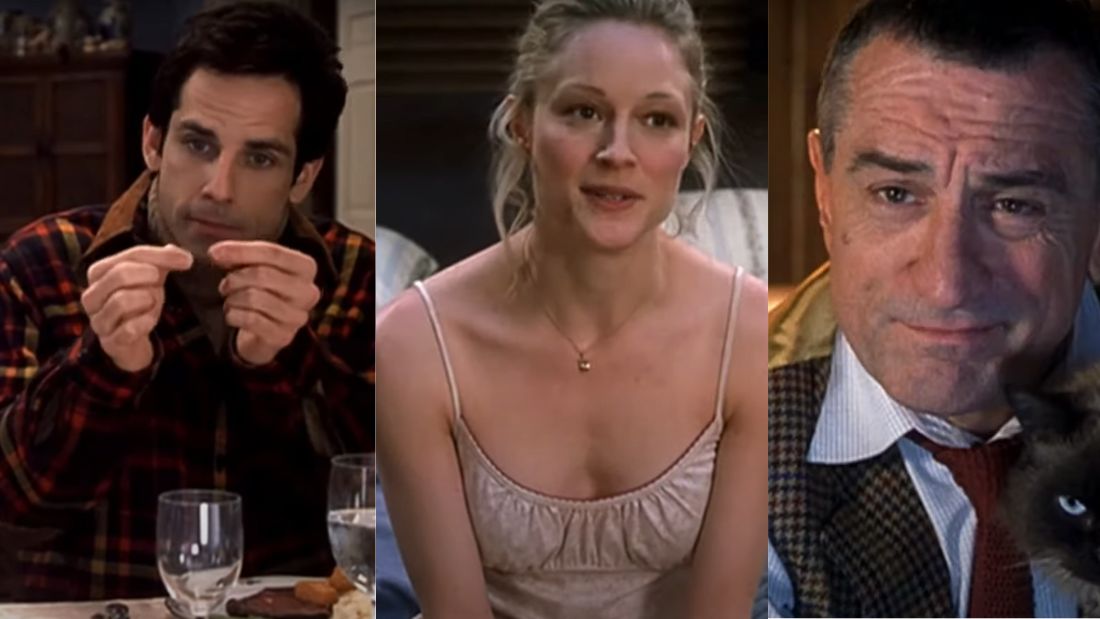 Greg Falker decides to spend a week at his girlfriend's parents' house before proposing to her, but when he meets her father, her father dislikes Greg Falker. After that, Greg Falker's life takes a turn for the worse. It becomes difficult. But the film succeeds in making you laugh.
This film is full of amazing actors who really make the film special. Not only did Robert De Niro give a brilliant performance, but Ben Stiller, who is playing the lead role, also has a funny style.
8. Euro Trip (2004)
            Directed by: Alec Berg, Jeff Schaffer, David Mandel
            Duration: 1h 33m
            Cast: Scott Mechlowicz, Jacob Pitts, Michelle Trachtenberg, Travis Wester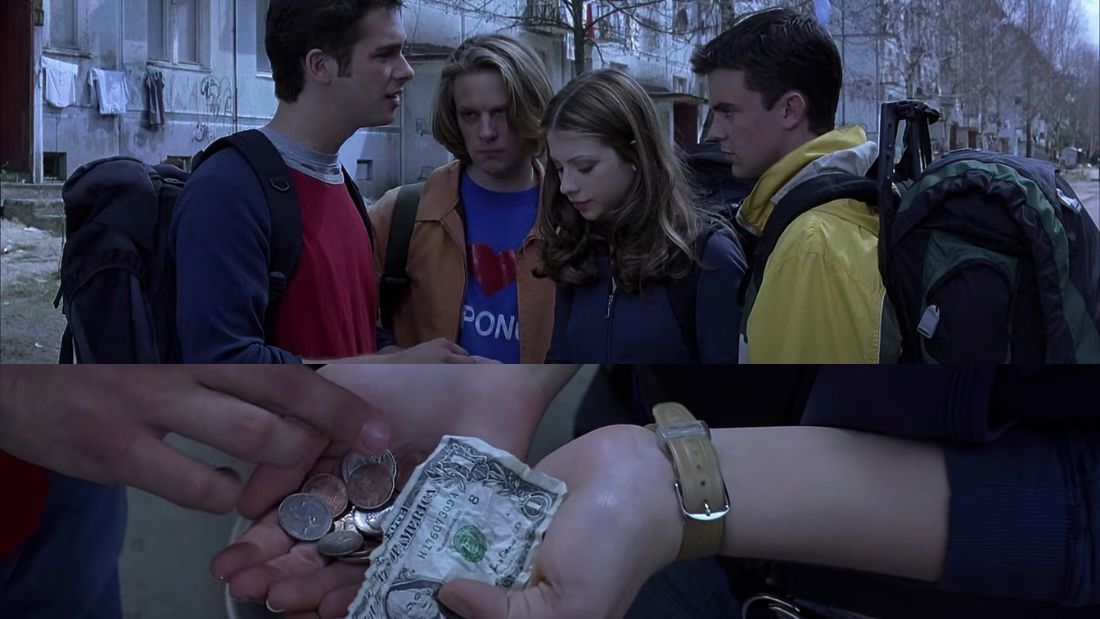 Following a brutal breakup at a high-school graduation party, Scott Mechlowicz, who plays Scott, is an American teenager who travels across Europe in search of his German pen pal, Mieke (Boehrs). His friends also live with him. Scott searches throughout England, France, the Netherlands, Slovakia, Germany, and Italy to find him. Although Scott's journey is not easy, there are many such stories that are ridiculous.
9. Lars and the Real Girl (2007)
            Directed by: Craig Gillespie
            Duration: 1h 46m
            Cast: Ryan Gosling, Emily Mortimer, Paul Schneider, Kelli Garner
There is a story of a man who has been alone for many years. One day he meets Bianca on the internet and he calls her to meet him. When he meets Bianca with his brother and brother's wife, both of them are stunned because Bianca is not a real girl, she is a doll and that person thinks that Bianca is a real girl.
10. The Squid and the Whale (2005)
            Directed by: Noah Baumbach
            Duration: 1h 21m
            Cast: Jeff Daniels, Laura Linney, Jesse Eisenberg, Jesse Eisenberg, Owen Kline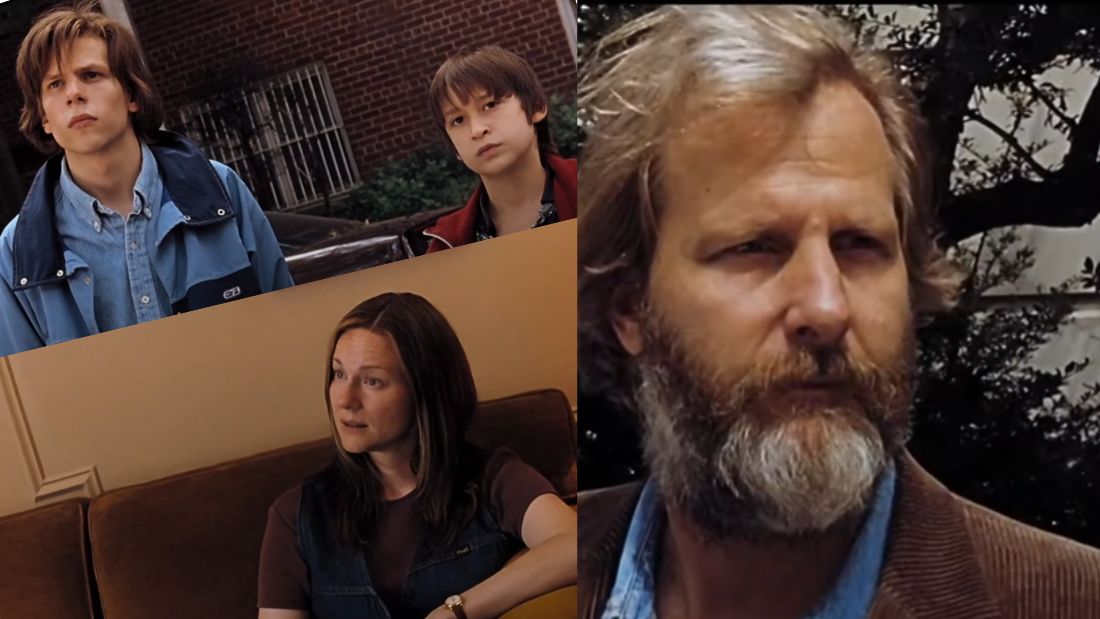 Bernard Berkman is a writer who is unhappy with his life career. His wife Joan does not trust her husband. Joan also publishes her own books. Nothing is going well between them, they have two children. Due to tension between the husband and wife, they get divorced, and after the divorce, both of them live with new friends, amidst all this the children are in a very bad condition. But still, this film succeeds in making you laugh.
11. The Savages (2007)
            Directed by: Tamara Jenkins
            Duration: 1h 54m
            Cast: Laura Linney, Philip Seymour Hoffman, Philip Bosco
Lenny is the father of two children. Two siblings, John and Wendy, do not live with their father, their mother also leaves them in their childhood. His father also does not treat him well in his childhood, both the siblings live alone for a long time, due to which there are no feelings in them. When Lenny is suffering from dementia, both siblings take the responsibility of taking care of him. When Lenny finally dies, John and Wendy realize the importance of family.
12. Mean Girls (2004)
            Directed by: Mark Waters
            Duration: 1h 37m
            Cast: Lindsay Lohan, Rachel McAdams, Tim Meadows, Ana Gasteyer, Lizzy Caplan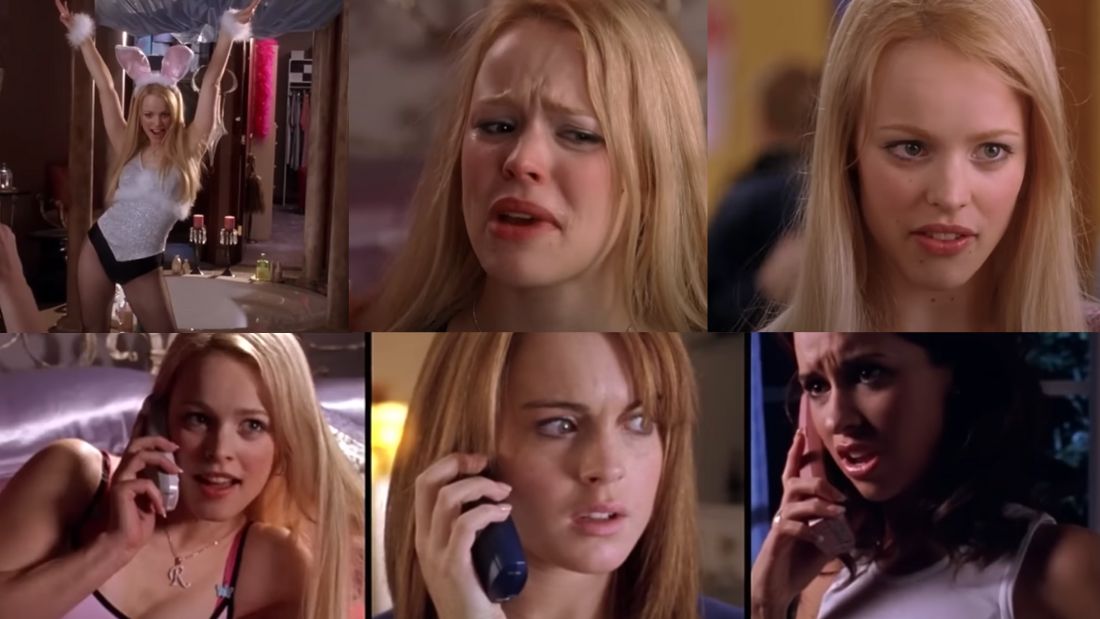 A sixteen-year-old girl who has been living with her parents in Africa for 12 years. Homeschooled Cady Heron comes to the USA after living in Africa. She goes to North Shore High School, and her first day there is very scary. Cady makes friends with other students in school and some are good and some are bad. Mean Girls grossed $130.1 million worldwide and became a cult classic.
13. Bruce Almighty (2003)
            Directed by: Tom Shadyac
            Duration: 1h 41m
            Cast: Jim Carrey, Morgan Freeman, Jennifer Aniston, Philip Baker Hall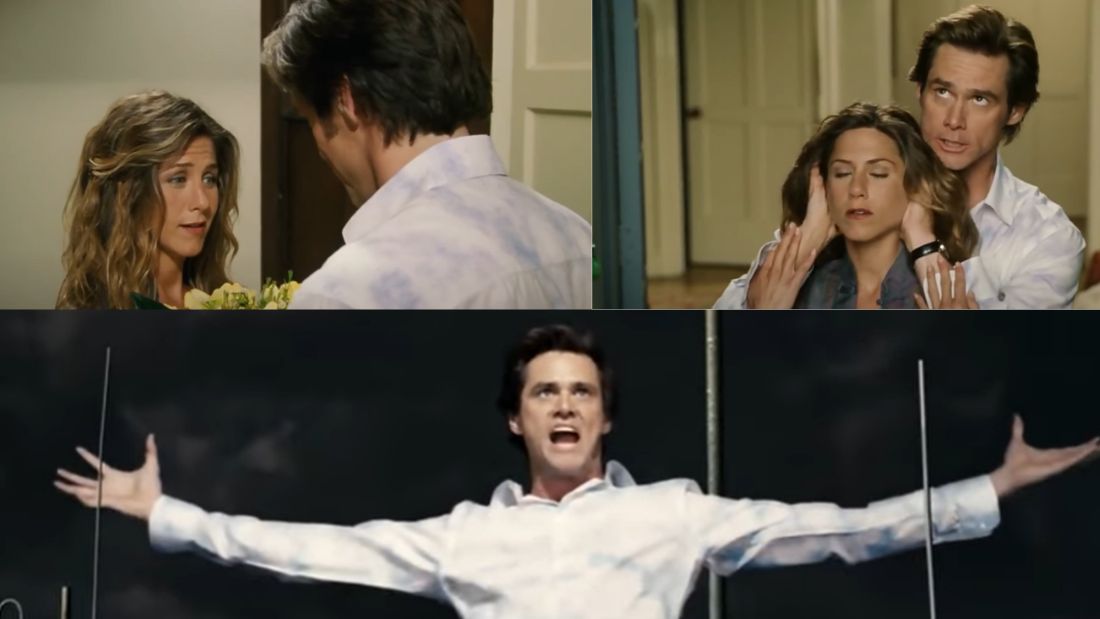 Bruce is a TV reporter who is very popular, he also has a girlfriend in his life, yet Bruce is not happy in his life. He slanders God and defames God, yet Bruce gets some divine power with which he can rule the world.
14. Shaun of the Dead (2004)
            Directed by: Edgar Wright 
            Duration: 1h 39m
            Cast: Simon Pegg, Kate Ashfield, Lucy Davis, Nick Frost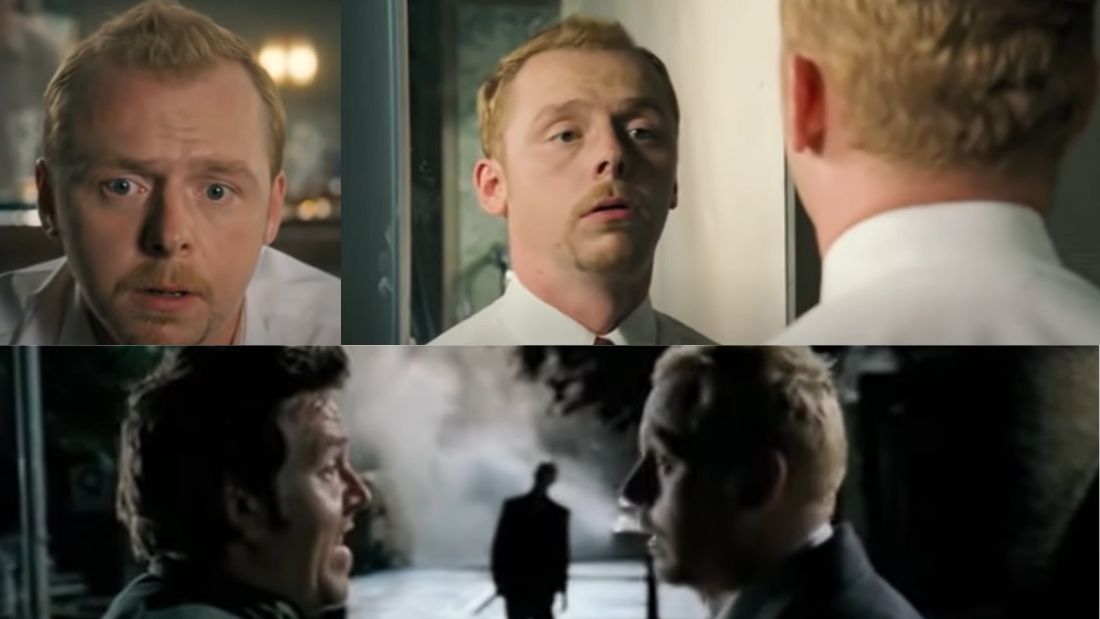 Shaun is a salesman who has no direction in life. He has no idea what to do in life. Then his life takes a sudden turn when he has to deal with an entire community of zombies alone.
15. Step Brothers (2008)
            Directed by: Adam McKay
            Duration: 1h 38m
            Cast: Will Ferrell, John C. Reilly, Richard Jenkins, Mary Steenburgen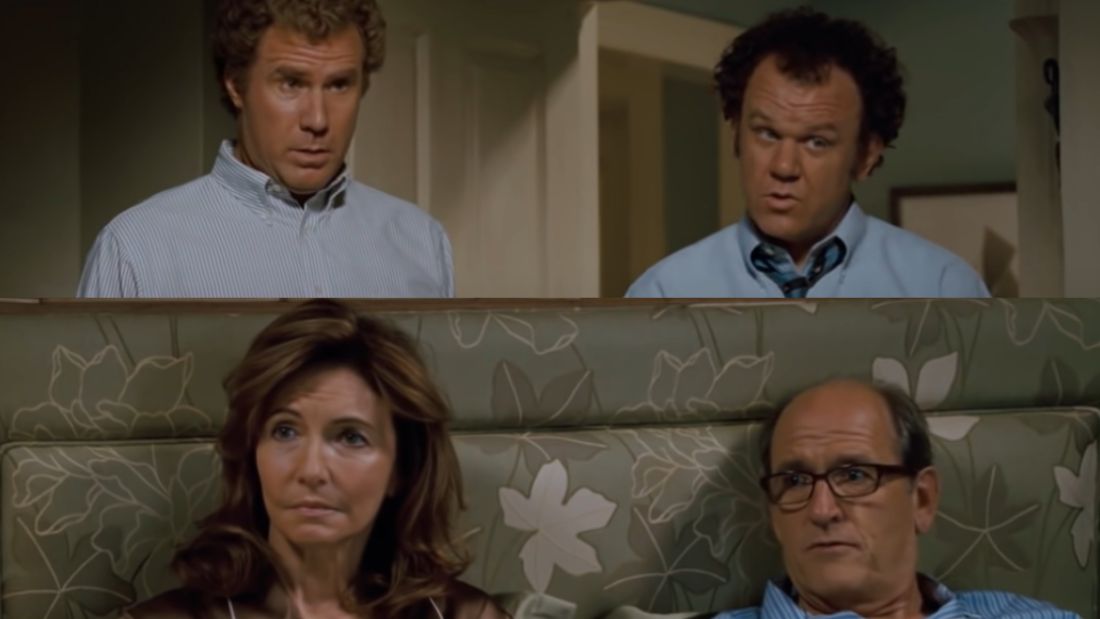 Brennan and Dale, two middle-aged men who still live with their parents, are forced to live under the same roof when Brennan's mother marries Dale's father.